In 1969, two families came together. The mom and dad hired the renowned artist Elaine de Kooning to paint their children along with a few playmates. The painting, called "The Family" is oil on canvas and 50″ x 112". It hung in the family home, and over the years acquired wear and tear.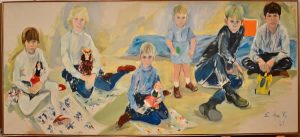 Before work on the canvas could begin
It was necessary to replace the inadequate strainer which the painting was attached to. The original was not a standard stretcher, and its shortcomings were gradually adding to the damage of the painting.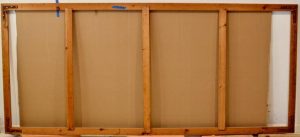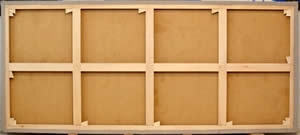 Then the canvas itself needed work:
Among things, the canvas needed strip-lining because the edge was too short, and the canvas itself was fragile. And there is a hole in the canvas that had to be repaired.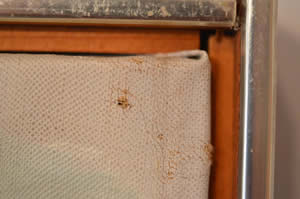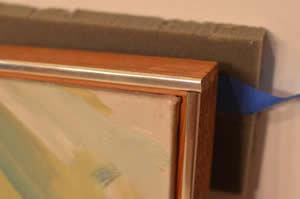 Then it was time to tackle the paint surface problems.
There was a dent with radiating cracks: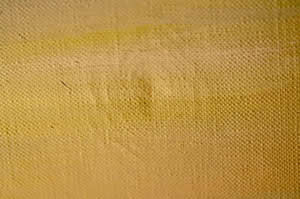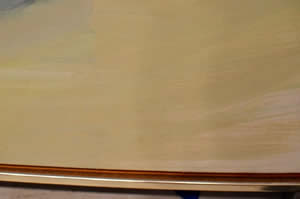 Paint was peeling off. It had to be consolidated and retouched.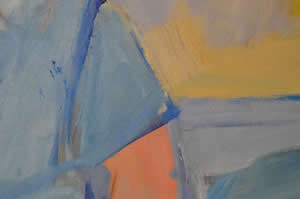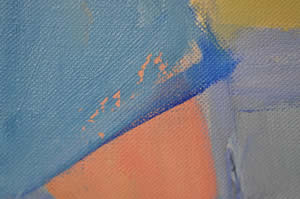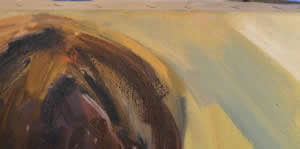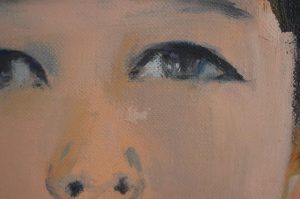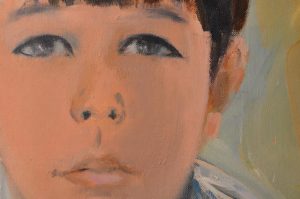 One of the children…
The youngest child thought the lips looked dry on one of the subjects, and added chapstix. That needed cleaning and retouching.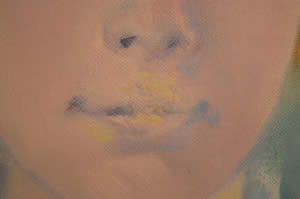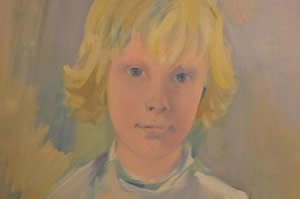 And finally
One of the most important things a restorer can do is know what NOT to fix. In this case, the drips on the canvas were typical of work by Elaine de Kooning. I knew this from having worked as her studio assistant early in my career.
In addition, the corner became loose that caused the painting to become detached. The painting actually slipped off the stretcher. I had to take out all those distortions by using a vacuum table and moisture treatment.